AccessiBe – Keep Law Suits Away With a Fully Compliant Accessible Website Round-The-Clock
2 min read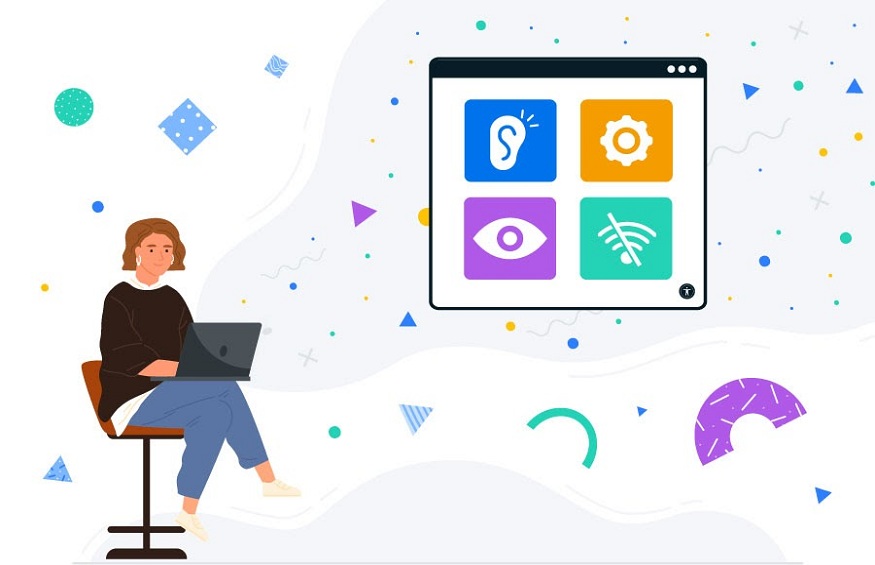 As a business owner, you have the moral responsibility to ensure that every visitor to your site has an enjoyable web browsing experience. If your site has issues, for example, it takes a long time to load, the blend of images and content is not precise, and more, its bounce rates will increase, and you will lose many potential customers. However, have you ever thought about users with disabilities and whether they can access your site or not?
AccessiBe and reasons to install it on your site today 
AccessiBe is a complete solution to ensure that your site is accessible to users with disabilities on the Internet. According to the ADA and the WCAG 2.1 guidelines, businesses must legally make their sites accessible to every visitor, including those with disabilities like visual impairments, auditory disabilities, and motor impairments. Blind users should be able to access screen readers on your site, and those with motor impairments should be able to use keyboard navigation for their web browsing needs.
Customize profiles
The tool gives users a series of profiles they can choose for their web browsing needs. These profiles can be activated instantly, and the user can make the custom change to the design and the UI of the site with success. Moreover, this tool works in the background and never affects the site's speed or functionality. Suppose a user does not activate any accessibility profile for site navigation. In that case, there will be no difference in the website's web navigation or browsing experience for a user who has.
This innovative tool has the power of artificial intelligence to scan your site and fix accessibility issues instantly. Even when you upload new content on your site, this tool scans it and makes it ADA and WCAG complaint within 48 hours. You will get a compliance certificate and an accessibility statement after completing the scan.
Ensuring web accessibility reaches every site
The developer team behind AccessiBe aims to make the web browsing experience for users with disabilities a seamless affair. One in every four adults is living with some form of disability, and out of the 350 million websites active in the USA, only 2% are accessible. The developers believe that web accessibility should be available on all sites, and the task of fixing issues should be an affordable affair, especially for small business owners who often struggle to keep their websites compliant.
In the past, small businesses had to struggle with the challenges of making their sites compliant with the laws of the land and fixing accessibility issues. Unlike their larger counterparts, they did not have an in-house team of web developers to check every line of web content and correct errors. They often resorted to DIY methods, but the lack of domain knowledge and expertise made them make many mistakes that cost their businesses dear. Thanks to the advent of AccessiBe, they no longer face these struggles and can successfully ensure their sites are fully compliant and accessible to every user online!