The top 15 social media tools to use to optimize the management of your accounts on social networks
4 min read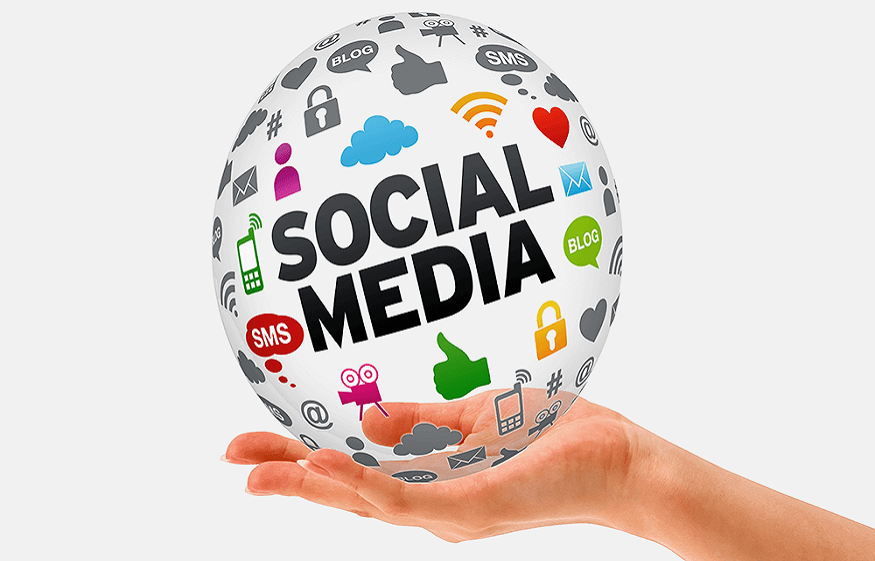 Regardless of the size of the company and its internal organization, social media management has become one of the main areas of interest for marketing managers and community managers.
Having an active presence on most popular social platforms is as important as learning how to manage them effectively and get the most out of them.
Managing several different networks at the same time can be tricky and that's where social media management tools can come in handy.
Such platforms allow you to always keep an eye on social networks, respond quickly to messages, monitor all your social accounts, schedule posts in advance and analyze your online activity, all in one place. and even platform.
There are a lot of tools out there, so choosing the right one for your business can be tricky.
For this article, I decided to take a look at the 10 most useful and popular social media management tools to help you choose the right one.
Let's go
Buffer
With a very modern interface, Buffer is ideal for broadcasting content throughout the day on several social platforms: Facebook, LinkedIn, Twitter, Google+ and Pinterest.
If you are looking for a simple and effective management application to plan your posts and thus save time in managing your social media accounts, Buffer is your new tool.
buffer
Additionally, all available accounts (Individual, Awesome, and Business) allow users to track engagement stats such as shares, favorites, comments, and clicks, which can help you find out with little effort what are your top performing posts.
Buffer's free image maker, Pablo can help you quickly create engaging images for your social media posts without any hassle.  The app has a ton of stock images that you can use, but there is also an option to upload JPEG and PNG images. This tool is really very handy and worth trying!
Cons:
If you manage many social accounts with a lot of followers, and you have an interest in replying to comments, tweets or simply interacting with your audience, Buffer has its limits, and in this case it is probably not the best option. .
Price :
The individual formula is free, but you can also opt for one of their paid offers ranging from 86 euros to 2160 euros and more per year.
Hootsuite
Integrated with over 25 social networks, Hootsuite is the management tool for you if you are looking for engagement, good publishing features, relevant analyzes on your performance and a tool to manage your campaigns.
One of its main strengths is to facilitate audience engagement. On a single dashboard, anyone on your team, in any region or department, can quickly respond to posts, mentions, and comments. There is also an option to save responses for delayed sending, which can be very useful for you.
Hootsuite
Another useful feature is the ability to target your messages and share content with your customers based on location, language and demographics, allowing you to reach and connect with your online audience from smart and efficient way.
Due to its integration with Brandwatch (and uberVU?), Hootsuite is the perfect fit if you're looking to combine posting and engagement with a social analytics solution.
Cons:
Hootsuite is a complex, multi-functional platform and can be a bit daunting for young social media newbies and takes a bit of getting used to. However, once you pass this step and start exploring all its benefits, it's worth it.
Price :
There is a free plan available, perfect for personal use, and also 2 additional options: Pro (from 7 euros) and Enterprise, recommended for large companies and organizations.
Spredfast
It is also recommended for managing multiple social media sites and its reliable posting capabilities as it also suggests optimal scheduling time. If reporting is what you are looking for, Spredfast is second to none. It provides advanced analysis reports and all data is clearly presented in formatted charts which you can easily export.
Spredfast
Cons:
For those who are not yet familiar with social media, Spredfast requires some learning time, and although there is a series of documentation for training in this tool, it sometimes turns out to be complicated to find the answer to its Questions.
Price:
percolate
With Percolate's customizable marketing calendar, you can plan content across multiple channels, organize, and collaborate with team members on campaigns.
percolate
"The Brew", Percolate's content suggestion feature is extremely useful for finding hot content to share, which is a real time saver.
Cons:
At the moment there is no ability to switch time zones for different users, an issue that can be difficult to solve if one is part of a global team.