How to choose the best eLearning content development company?
4 min read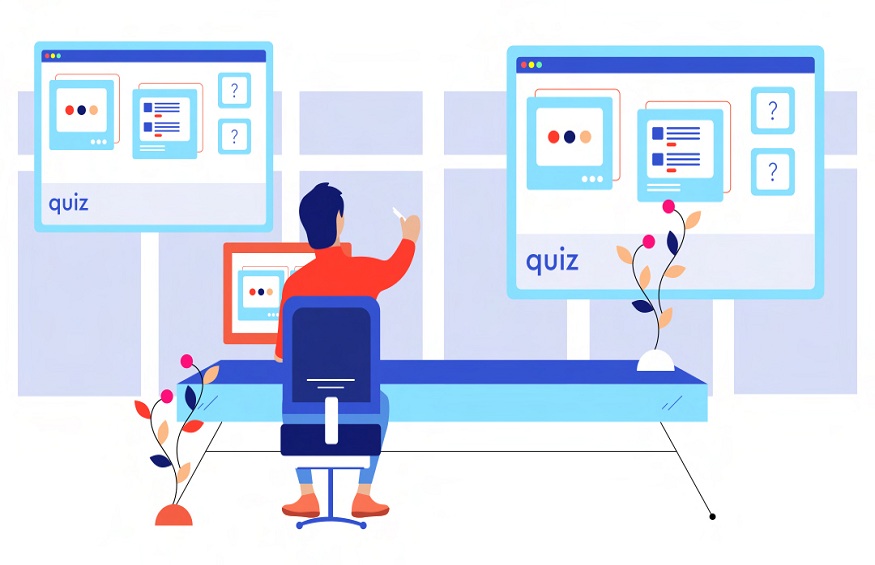 Digital technologies play a key role in addressing the needs of people when they want to learn lessons online. As a result, eLearning is gaining more importance in academic sectors and corporate training. Many companies these days like to implement eLearning solutions to eliminate costs on training programs. Moreover, eLearning doesn't require any skilled instructions enabling employees to study materials with ease. The primary advantage of eLearning is that it makes the learning process more interesting which will help a company to get a clear picture of employees. On the other hand, organizations should consider choosing the best eLearning content development company that caters to their needs.
10 Things to keep in mind while hiring an eLearning content development company
1. Evaluating the needs
Before choosing an eLearning content development company, an enterprise or organization should evaluate its needs properly. A company should decide the purpose of the learning process with more attention. Furthermore, it is wise for a company to understand what it wants to achieve through eLearning. Companies should know how eLearning will help overcome the challenges and knowledge gaps of employees in detail. They should also focus more on how they will meet their goals and determine the outcomes.
2. Determining the strategies
A company or an academic institute should determine the strategies to make the eLearning process more successful. Some of them include the objective, a timeline, tech tools, criteria for performance evaluation, etc. Outlining the components is necessary for incorporating them in learning modules. Frequency for updating or revising components, performance, and support resources are other elements to consider while working with a content development company.
3. Experience & Domain Expertise
A vendor should provide quality content that suits the learning program for a company or an institution. However, experience is an important factor to keep in mind while working with a content development company. This is because it provides methods to create good content with expert teams who have a wide knowledge of the best practices. Companies should always look for recognition and awards when hiring a service provider.
Another thing about a service provider is that it should have industry knowledge or employ subject matter experts. This is because they show ways to create content that is more relevant to the industry and ensures itis effective. Working with a professional company will help plan and organize a learning program that tailors to the expectations of an enterprise.
4. Scalability
Scalability is another factor to consider when working with a content development service provider. Content consistency is important because it is critical to the success of a training program. Therefore, a service provider should have the capability to scale up to meet the increase in demand. It should have the competency to update the eLearning solutions whenever necessary. Working with a leading content development company allows clients to focus more on their objectives and other things.
5. In-house visual design teams
Those who want to meet their needs in custom eLearning content development should create compelling visuals with functional narratives. A content service provider must have a skilled team of visual designers to work on a project. The visual design team should have graphic designers and video editors who can give life to the content with innovative ideas. A company should evaluate the talent resource of a vendor or service provider to ensure the quality of work is on par with expectations.
6. Size and reputation of a service provider
Companies should consider the size of a content service provider while developing content for the eLearning process. They should know whether it has a dedicated team that will satisfy their needs in a project. Corporate firmsthat are willing to make eLearning initiatives an integral part of work culture should evaluate the number of employees who work in a company that helps make informed decisions. Besides, they should assess the number of years in the business before developing the content for the e-learning process. Reputation is another factor to keep in mind when working with a service provider because all content development companies are not the same.
7. Quality assurance
Quality assurance is one of the aspects to keep in mind when seeking support from a service provider. Enterprises should check whether a content development company follows robust practices and procedures when it comes to content quality checks. Moreover, they should evaluate how many layers a product will pass through before delivering.
8. Reviewing the portfolios
Most eLearning content development companies will have portfolios that feature a diverse range of various projects. Enterprises and businesses should evaluate their samples with more attention that will help get a better idea of expertise and experience level. They should also examine whether the portfolios are cohesive and well organized. Finally, their online presence enables a business or company to know the brand image in markets.
9. Advanced technologies
Technologies are necessary for content development and enterprises should know whether a service provider uses the most advanced technologies. The success of an eLearning program depends on the implementation of cutting-edge technologies to achieve the best results. An eLearning content service provider should make sure that the content is accessible on multiple devices and operating systems. It should also offer virtual reality and blended learning technologies to increase the efficiency of employees and others.
10.  Availability of resources and costs
While selecting an eLearning content development service provider, enterprises should ensure that it has a rich library of resources such as images, designs, templates, etc. They can even schedule a one-on-one meeting with a provider to know the skills and other things in detail. Price is another factor to consider when working with a service provider because it may vary.
Companies willing to hire services at affordable prices can get quotes from various service providers. This will help select services which suit the budgets of a company. Customer support is the next thing to keep in mind while working with a service provider which ultimately gives ways to handle any problems with ease.