Points to Consider Before Selecting Hotel Channel Manager Software
5 min read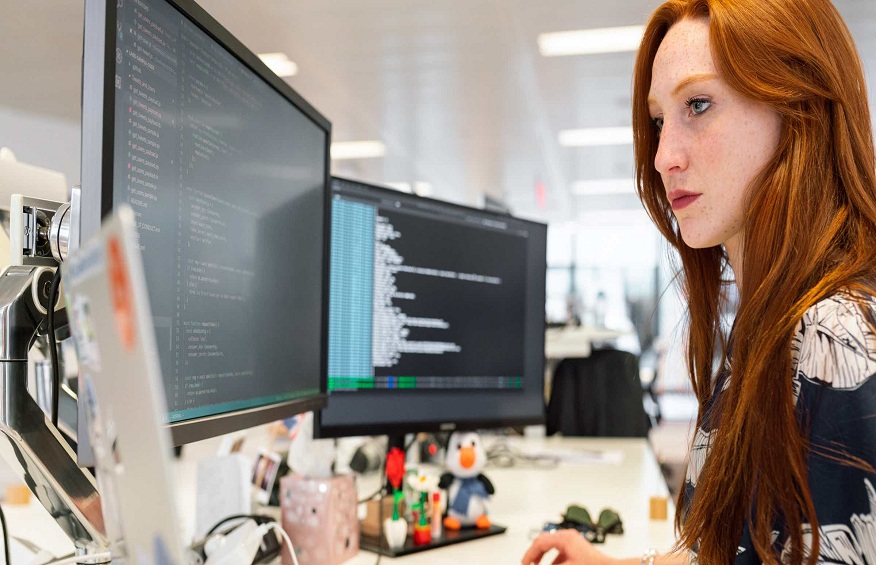 Hotel channel software is a crucial tool for managing hotel reservations. It enables hoteliers to handle reservations from various channels in a single location, guaranteeing that rooms are correctly booked and inventory is current. A hotel channel manager helps in controlling your hotel's online distribution to ensure optimal visibility and profitability. The wrong channel manager system can cause numerous problems.
Choosing the best channel manager software for your hotel can be difficult with so many options on the market. Before choosing a system for your hotel, you should keep in mind a few critical factors because not all hotel channel software is created equal. Here are a few crucial factors to take into account before choosing hotel channel manager software to aid you in this process:
Integration: – Integration is one of the most crucial factors to take into account when choosing hotel channel software. Verify that the software you select can integrate with your current hotel management system before buying it. This will guarantee that your inventory is current in real time and that booking data is linked across all channels. To guarantee that your room inventory and rates are updated in real-time across all channels, the software should interact easily. A smooth interface between your current property management system and other technologies you use to manage your hotel is a must-have feature of any hotel channel software.
Channel Management Capabilities: – Channel management features are a crucial consideration when choosing hotel channel software. You need a system that can handle bookings from all the main channels, including your hotel's website, online travel agency, and global distribution systems. By doing this, you'll be able to connect with more people and raise your hotel's internet presence. To manage rates, availability, and limits across all channels, look for hotel channel software that provides simple access to all the channels you require. To have the freedom to grow your distribution channels in the future, look for a channel manager that can interact with a variety of channels.
User-friendliness: – One of the crucial points that need to be considered is user-friendliness. People don't have time to learn things and then use them. No doubt hotel channel software may be complex, therefore it's crucial to choose the user-friendly one. Spending time learning things or how to utilize the program or trying to figure it out yourself is one of the last things people like to do. Find hotel channel software that is user-friendly, has a tidy interface, and offers concise instructions. It's crucial to take a trial or demo before making a decision.
Pricing: – Pricing is considered one of the most crucial points. Pricing should be taken into account when choosing hotel channel software. You want a system that is affordable and offers a strong return on investment. Search for hotel channel software that provides clear pricing with no extra costs or taxes. Paying extra charges can affect the cost of the hotel. Examine the pricing structure to see if it fulfills your company's requirements. While some systems impose a flat cost, others levied a commission on reservations made through a percentage of each reservation.
Support and Training: – Another crucial factor is the amount of support and training provided by the company that provides the hotel channel manager software. Look for a software provider that has a dedicated support team available to assist you at all times and provides round-the-clock customer service. You can connect them whenever you need support regarding manager software. Training should be given to your staff. To ensure that you can use the program efficiently, the provider should also give training and onboarding assistance.
User Interface: – Another crucial aspect to take into account is the hotel channel manager software's user interface. The program ought to be simple to use, instinctive, and have an understandable dashboard that offers a thorough overview of your internet distribution. You should be able to obtain information and analytics to assist you in optimizing your distribution plan, as well as quickly adjusting your inventory and price.
Security: – Particularly when it comes to internet distribution, the safety of your resort's data is essential. Choose a hotel channel manager program that has strong security features like data encryption, safe login information, and frequent data backups. Additionally, the program needs to adhere to industry data security regulations including the Payment Card Industry Data Security Standard.
Customization: – The ability to customize a hotel channel manager software is also crucial. For your property's specific demands, look for a software vendor that offers customization choices. This might allow for the setting of precise pricing guidelines, the development of unique room kinds, and the configuration of channel-specific content. Customization can add a touch of uniqueness to your software system that can help you in numerous ways.
Analytics and Reporting: – Another crucial factor to take into account when choosing a hotel channel manager software is the availability of real-time analytics and reports. Search for a piece of software that provides thorough reporting capabilities, such as the rate of occupancy, earnings, and booking trends. You may use this information to optimize your costs and inventory management as well as your online distribution plan.
Mobile App: – Finally, take into account if a mobile app is provided by the software developer for hotel channel managers. You may manage your online distribution on the go with the use of a mobile app, freeing up your time from using a desktop computer. Find a mobile app that has the same features as the desktop version, such as access to reports and analytics, real-time inventory and price changes, and real-time inventory and pricing updates. Choose a mobile app after considering whether it fulfills all your requirements or not.
In conclusion, choosing hotel channel software necessitates a careful evaluation of several variables. A solution that smoothly interacts with your current tools provides thorough channel management capabilities, is simple to use, stays within your budget, and provides good support and training is what you want. By considering these things, you can pick a hotel channel manager softwaresystem that suits your requirements and makes managing your hotel reservations easier.