What is the most important thing in warehouse management?
6 min read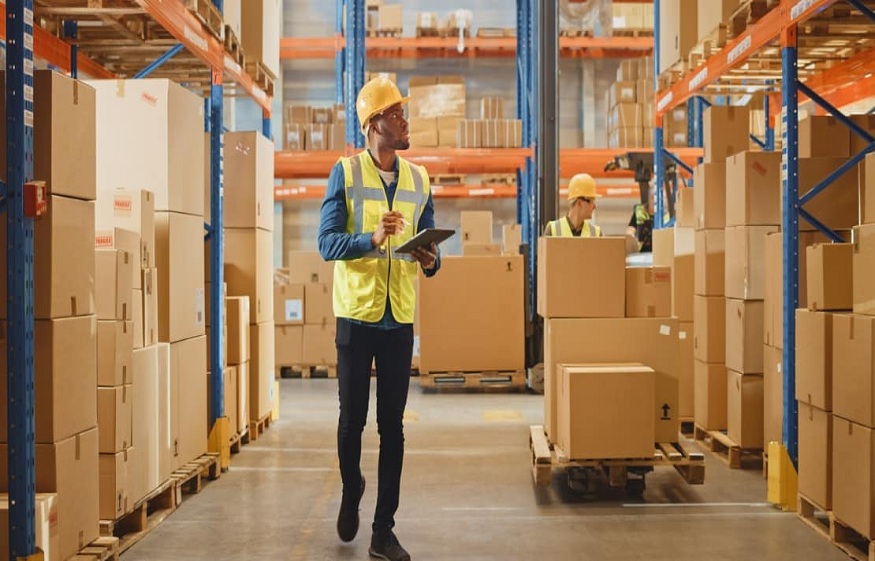 Business's warehouse operations are one of the most important parts of its supply chain.
It's important that thousands of things are stored in the right place, that a lot of information moves from one system to the next, and that things get to the right place at the right time.
In this blog post, we list the most important ideas for effective warehouse management so that you can still see the big picture.
What is warehouse management?
"Warehouse management" refers to the ideas and procedures that must be followed to keep a warehouse's day-to-day operations running smoothly.
This includes receiving and organizing warehouse space, setting up work schedules, keeping inventory up-to-date, and filling orders well.
When you look deeper, you'll see that each of these operations needs to be improved and tied together for warehouse management to work well.
This is done to make sure that all parts of a warehouse work together to increase production and keep costs low.
What is the most important thing in warehouse management?        
If you have a general understanding of the concepts of warehouse management, you may better focus your efforts to improve the efficiency with which your warehouse functions. These principles consist of the following:
Know your purpose.
It is essential for the functioning of a warehouse to first and foremost be aware of its goals. For instance, do the clients that buy from you have any particular shipping requirements? Do your goods require a particular kind of storage space?
In addition, the goal of every operation in the warehouse is to make the most effective use of the available warehouse space, labor, and equipment.
Comprehensive control
In order to run a warehouse, you have to keep track of a lot of different people, machines, orders, and stock.
The people in charge of a warehouse need to be able to keep track of each procedure to make sure everything is working as it should and to deal with any problems that come up. Controlling quality is important if you want to make sure that orders are done right.
Flexibility and resilience
Warehouse managers need to be able to make changes to plans on the fly, whether it's because materials arrived broken or because bad weather is holding up shipments.
It is also important to be able to change workflows in order to be as efficient as possible. This could mean changing how the warehouse is set up or how the picking process works.
Putting the customer first
One of the most important ways to provide great customer service and make sure customers are happy is to deliver products quickly and correctly. You need to be able to fill orders quickly and correctly.
Data-driven decision making
Even if every process in the warehouse seems to be going smoothly, that doesn't mean that everything is going as well as it can.
 A WMS can help you find and analyze problem areas, which can help you find ways to make things better. The most openness is made possible by improvements to storage facilities.
On the one hand, the organization's own warehouse needs to be as efficient as possible and move items through as quickly as possible.
On the other hand, both the costs and the amount of work must be kept as low as possible. Because of this, it is very important to keep a high level of openness at all times.
Traditional spreadsheets made with Excel aren't good enough anymore. Instead, modern warehouse management systems and automated procedures are a more forward-thinking solution that will make it easier to meet all warehouse needs in a comfortable way.
For example, if cutting-edge technology and a high level of transparency are used, all of the goods and data that have been stored can be gathered in one place.
Photos and measurements of the materials can be done by hand, and clients and business partners can get updates from the warehouses automatically.
This saves money and lessens the amount of work that needs to be done. It also makes the warehouse more productive overall.
Your storage facility's data must be correct and reliable.
It's very important to have a high level of transparency in your own warehouse. It's also very important to make sure that your data is safe and accurate.
If data is lost or doesn't meet certain quality standards, things can happen quickly that weren't planned for, like the loss of items or problems with costs.
If an analysis of which data is most important for the performance of your warehouse is done ahead of time, it may already be clear that the data will help the company make better decisions.
This includes the number of times inventory is moved in and out of the warehouse, the average number of items in stock, and how well warehouse space is being used.
Also, putting in place the right security measures, like anti-virus software and data backups, can make sure that no data is lost and no unauthorized users can get into the system.
The right process optimization
In a warehouse, there is no "left" or "right." Instead, there are well-defined processes that should be improved.
To be as efficient as possible, all of the employees, systems, and tools must work in perfect harmony with each other.
Even the smallest change to a person's own supply chain can have a big effect on how a warehouse works.
Because of this, procedures should be constantly looked at and, if necessary, changed.
Because of this, there are fewer delays and the space can be used in the best way possible.
Trained and professional storage personnel
Warehouse workers are in charge of many different tasks and are the organization's beating heart.
As an example, it is their job to make sure that all cargo moves smoothly, to manage loading and unloading, and to improve warehouse procedures.
Because of this, it is extremely important that the people you hire to work in your warehouses have the right level of specialized knowledge as well as the skills you need them to have.
They include a very high level of resilience, an interest in IT software and warehouse technology, and the ability to organize things.
Without these skills, there could be a lot of people in the warehouse, machines could break down, or, in the worst case, there could be accidents at work.
The right equipment in the warehouse
The success of your company's internal transport operations will also depend on whether or not you have access to the right warehouse equipment and make sure it's being used correctly. Even if your employees are skilled and well-trained, this is still true.
Forklifts are just one example of a piece of equipment that has changed so much that it is no longer optional in modern warehouses. They can easily move big loads from point A to point B, but there are big differences between the different models in terms of lifting height, weight capacity, and price.
When spending a lot of money on expensive equipment, you should give careful thought to these things so that the equipment can be used well in the future.
Final words
The best WMS for your business will depend on how your warehouse works and what your goals are.
The right WMS should help your company increase its efficiency and improve the accuracy with which it fills orders above all else. This will help you get more done for less money. ROI is important because cutting costs is one of the main goals.
A WMS also needs to act as a guide that helps all warehouse workers be more productive at their own jobs.
To reach this goal, the best WMS will give you real-time, actionable information about every part of your warehouse operation, such as receiving, shipping, inventory management, fulfilling orders, and labor. With these tips, your team will be able to work more quickly and easily.
Yet at the same time, it gives clear facts and reports that both managers and workers can easily understand and use to improve both short-term and long-term processes.
Your warehouse management system (WMS) should also be able to grow with your business and change as market conditions change.