How Social Intranets Can Streamline HR Processes and Improve Efficiency?
4 min read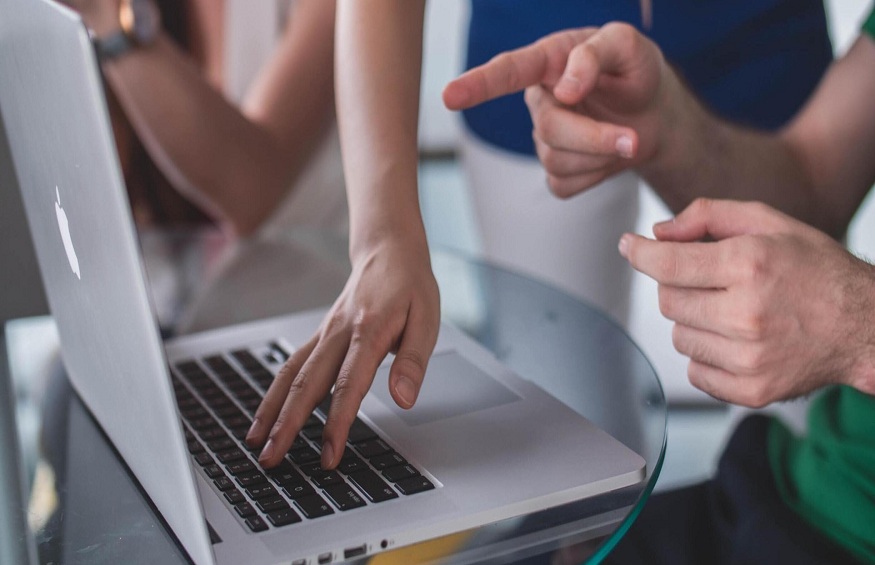 HR processes have gone through various changes as the demand for employees changes. First, the remote working remotely to working flexibly, the choice differs now and then, and so do the job and responsibilities of an HR.
Building employee trust and loyalty when they are sitting apart becomes more difficult. It is difficult to recruit, train, and retain top talent for the company's growth.
The HR department needs an innovative way to deal with all this with collaboration and work with new hires and regular staff to maximise collaboration. The need of using social intranet software becomes high as it helps to fight against the challenges of collaboration, as it is an essential part of the human resource department.
It also helps to improve employee engagement, accelerate growth, and increase the productivity and efficiency of the company.
It helps to maintain the KPIs of every department, as the accomplishment of one will affect the other department and the company's overall efficiency.
Here are eight ways in which the intranet of smart HRMS software in India helps to streamline operations and boost the efficiency of a company.
8 Ways In Which Social Intranet Helps To Boost Productivity And Efficiency
1. Helps employees discover things
Recent research revealed that 1/5th of the total working time gets wasted in trawling through emails, asking questions, and browsing file directories. Centralising the data and information saves a lot of time for employees and can be used for productive and efficient work, and brings employee engagement to the company.
It helps to cut down the search time and boost employees' confidence as it serves the latest version of a document. The powerful search ability and user-centred navigation feature help to find what employees need.
2. Improves employee satisfaction with recognition and rewards
Every employee who puts their soul and mind into the work wants appreciation at the workplace. It boosts confidence and motivates employees to do great work in the future.
When they get well-compensated, they put in more effort. It also creates a competitive environment in the workplace. HRs can use data based on their performance & work to give recognition, compensation, and rewards to motivate and make them feel challenged.
3. Drives flexible working schedules
With the rising demand for working from home, the demand for flexible working hours is also increasing. So, cloud-based intranets services help employees be available anywhere and anytime. It provides a work-life balance as employees feel more comfortable using this. It provides fewer interruptions and helps an employee working from home to be more collaborative without roadblocks. It makes work possible when the employees can't get to the office due to bad weather. It makes the employee available to connect at the right time to complete their critical tasks proactively in a day.
4. Creates a central hub for sharing best practices and experiences
The social intranet has slowly become the new platform as a central hub for sharing information, best practices, and day-to-day tasks. An employee can quickly share his thoughts and experience with other employees without involving in a time-consuming process. It changes the whole HR process and how businesses used to be operated as employees are in daily touch with all the happenings and incidents occurring in the company. The knowledge shared between departments gets sorted with good intranet service providers like uKnowva.
5. Connects employees and drives collaboration
The intranet helps in creating connections, driving collaboration between employees and teams, and facilitating communities widely. It allows employees to:
Get answers from experts for their questions
Accumulate the right teams
Reduces the chance of duplication of their efforts
Communicate rapidly in a more efficient way
Effectively coordinate HR processes
6. Establishes the digital workplace
Intranets are the front door to the digital workplace to get into numerous applications and systems. It drives awareness to use every HRMS software or tool to a large extent to drive efficiency. It also helps to drive productivity as it is efficient and convenient to access everything in one place for employees. It provides enormous value to businesses by using various HR management software to simplify work.
7. Provides a more compelling social onboarding process
As the onboarding process is the same for all the candidates hired, the HR intranet, when integrated with the HRMS, offers customised onboarding processes at faster and cost effective rates. As the skills and mindset of every employee are different, it allows human resources to make the employees learn at their own pace and keep them by supplying all the necessary resources to gain knowledge. It makes employees self-reliant and makes them feel connected to other new employees in a snap.
8. Launches workspaces in seconds
When you have a global workforce working remotely, a fully digitised and integrated social intranet is very helpful for you and your company. It helps your employees to interact quickly and share insights without getting lost in email storage. Through the intranet, the workspace can easily add a new member of any department or partner to the discussion. It encourages collaboration; thus, it is an asset to your company as its speed of problem-solving and working on projects is high.
Conclusion
The HR team has no tolerance for loose ends in achieving efficiency. The need for smarter HRMS software in India, integrated with an easy-to-use intranet, is becoming large to streamline the operations and collaborations of HR. Therefore, intranets contribute to productivity in numerous ways. uKnowva is helping employees and HR in this process to become more productive. So it might be your time to select an innovative HRMS to prioritise your future actions.