Top 5 Best Free PDF Editors
3 min read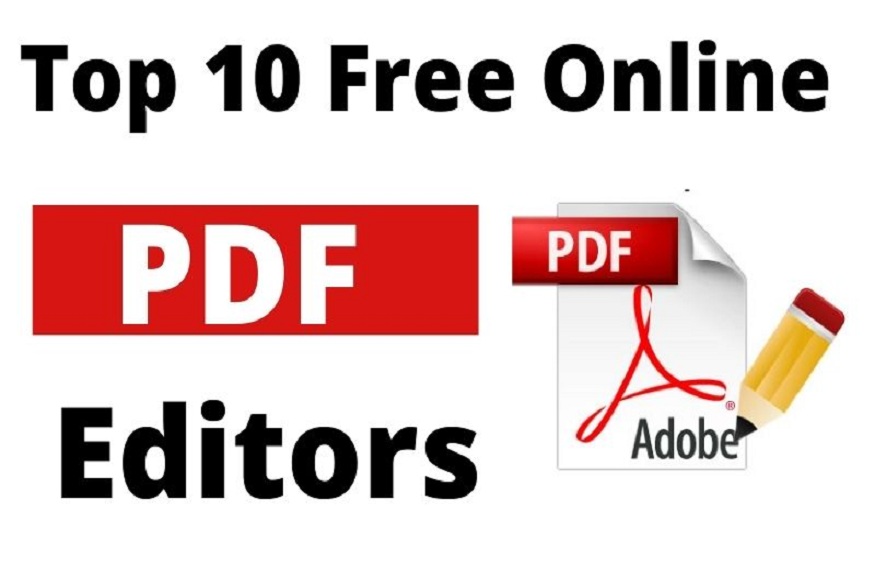 You certainly know that PDF is one of the most widespread digital formats in the professional context. Indeed, since the PDF file can be opened on any medium, users will have no problem reading it regardless of the program used to create it. However, to make any changes to the content, users will need to use dedicated software. Besides, the developers directly suggest online programs that do not require installation to perform your tasks faster. You will find several on the web that meets your needs, but to help you choose the best one, we have prepared a list of the best PDF editors 2018 for you.
Best PDF Editors  Online
LightPDF
LightPDF1If we quote the best PDF editors in 2018, we can not help but include LightPDF as a priority. Indeed, it is an online program that provides several services of free editions in full. You can perform basic editing such as adding texts or annotations, inserting images or watermarks and more. Moreover, whether you are a professional or a beginner, its intuitive interface will be of great help to you. Aside from that, you can also convert your PDF files to other formats like Word, Excel, PPT, … or do the reverse without any problem. The great advantage with LightPDF is its ability to edit files without size or page limits in record time and in complete safety. But the best part is that you can access all the services offered for free.
PDFescape
PDFescapeAmong the best software to modify a PDF online, you can also use the features offered by PDFescape . In fact, this Google extension allows you to open PDF files and forms imported from the Web or files uploaded from your local disk. For example, you can insert images to texts, add links in a PDF file and even fill out a form directly online. The best thing about this program is its ability to share files directly online once editing is complete. However, PDFescape imposes a file size limitation of 10 MB and 100 pages.
Online2PDF
Online2pdfTo edit PDF files for free, you can also go to Online2PDF . This online program offers the conversion of PDF files to Word, Excel, Powerpoint, JPG; you can also perform quick editing of your files: merge, rotate, rearrange, cut your PDF files. If you want to share your files, you can also compress PDFs. Since the update of the program, it supports OCR technology. However, if the PDF size exceeds 100 MB, the program could not support your files.
PDF2GO
pdf2goPDF2GO is one of the best free PDF editors for 2018. With this online converter and editor, you can edit, compress, merge, split, rotate and even protect your PDF files. Moreover, whatever the system of your computer, simply access all the features offered by the program from your browser. Just drag and drop or browse your computer to upload a PDF to the program. Even better, the program does not limit the size of the file to be edited.
PDFZorro
PDFZorroFor an online PDF editor, PDFZorro is also impressive. From the program interface, you can access all the features offered: edit, convert, export and merge PDF files. In addition to that, once the editing is finished, all files will be automatically deleted from the site server and even from the cloud service to better protect users. Apart from the basic editions, PDFZorro also offers a Chrome extension that allows you to edit and merge PDF documents stored in Google Drive. The problem remains the program interface which is not elaborate enough.
Last word
With the list of best PDF editors in 2018, you can make edits to your PDF files safely. Indeed, all the programs offered offer basic functionalities that are easily accessible via a browser regardless of the device used. It's up to you to decide which one is right for you, but after testing all the software, our choice leans slightly towards LightPDF.