Which app to download videos from YouTube? Discover the best apps for downloading video clips
4 min read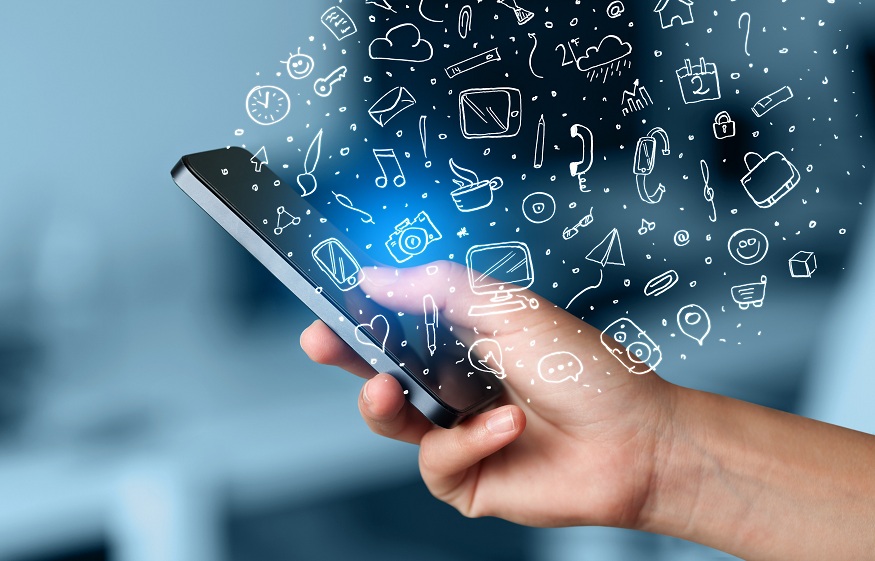 Party outdoors? Barbecue with friends? Good music is essential for weekend gatherings, but don't count on a good internet connection everywhere. So, wherever you plan to spend your free time, prepare your playlist in advance, preferably using one of YouTube's video downloaders, which you can get through your Mayo Fibre broadband.
If you plan to go out in the evening or invite friends over, you'll want to make sure everything goes smoothly. You can set up your music settings in advance using special YouTube video storage apps on your computer and laptop or mobile phone. Not only can you avoid pauses for annoying commercials, but you can also pre-set the order of songs and videos so you can be sure your collection will be what you've chosen and nothing will get in the way of a birthday party or a Saturday barbecue.
Find out which programs you can use to save your favourite media clips from the popular social network YouTube. You'll find free and paid solutions that can help you create a music video and movie playlist for every occasion.
Free YouTube Download
Free YouTube Download is a solution created by the developers of the popular Free Studio toolkit. Its user-friendly and easy-to-use interface makes downloading MP4 videos a piece of cake. There are two ways to download videos from YouTube: firstly, by pasting the URL of the desired material into the program window; secondly, by using the Free YouTube Download function. The disadvantages of the free version of Free YouTube Download are the low data transfer rate, watermarks on files with an image resolution higher than 720p, and the limit of one operation per day.
Freemake Video Downloader
Freemake Video Downloader is a well thought out video downloader from YouTube that is still very popular. A big part of this is the feature that automatically cuts out ads from shared video clips. In addition, the app offers the ability to download audiovisual material from over ten thousand websites (including adult sites). With Freemake Video Downloader you can save your favorite movies or music in 3GP, AVI, FLV, FLV, MPEG, MP4, MP3, MKV and WMV formats.
Freemake Video Downloader can be installed on computers with Windows and MacOS operating systems. One drawback of the free version of the program is that it adds a watermark to the resulting files. By purchasing a license, you not only get rid of this problem, but you also get support for playlists and a higher data transfer rate.
3D Youtube Downloader
3D Youtube Downloader is ideal for all users who love minimalism. The application is characterized by a very simple interface that makes the whole process of downloading videos from the YouTube social network a pleasure. With 3D Youtube Downloader you can download video clips in the highest available resolution, depending on the shared content. Of course, nothing prevents you from manually specifying the format you are interested in, from 144p to 4320p. The creators haven't forgotten about the possibility of recording the soundtrack itself. 3D Youtube Downloader is also equipped with a module for converting downloaded multimedia. Thus, you can quickly create AVI, FLV, MKV, MP4, OGV, WebM, WMV, AAC, AC3, ALAC, DTS, FLAC, M4A, MP2, MP3, OPUS, OGG, SPX, WAV, WV and WMA files.
4K video capture
4K Video Downloader is a multi-platform tool for downloading videos from YouTube and others. It can be installed on desktops and laptops and notebooks running Windows, macOS and Ubuntu, as well as Android smartphones. The free version of 4K Video Downloader can save video files with MP4 and MKV extensions to the device's memory. Before we start downloading the audiovisual material, we will select the video resolution we are interested in. Nothing prevents you from "decompressing" the audio track itself and saving it as MP3, M4A and OGG. To improve the operation of 4K Video Downloader, a so-called smart mode has been created, in which you can permanently set the desired quality, output format and storage location for future downloads.
Internet Download Manager (IDM)
Users who download large amounts of data from various sources may consider purchasing a licence for Internet Download Manager (IDM), an accelerator that helps download files to the hard disk. This application not only speeds up file saving and application installation, but also kills two birds with one stone by allowing users to collect their favourite music videos, trailers, movies, etc. Just like Youtube Downloader 3D and Freemake Video Downloader, Internet Download Manager (IDM) allows you to download subtitles that accompany video clips. A major advantage of the manager is its integration with Microsoft Edge, Google Chrome, Firefox, Opera, Internet Explorer, Maxthon or Avant Browser, among others.
Streamfab.
With the StreamFab application, you can download videos from websites and video streaming services such as YouTube, Facebook, Instagram, Twitter, Vimeo, Amazon Prime, Disney+, Hulu, Netflix and HBO Max. Not to be missed: with StreamFab you can download clips in MP4 format as well as audio tracks in MP3 format. When adding content to the queue, you can choose the video resolution (144p, 240p, 360p, 480p, 720p, 1080p, 4K, 8K Ultra HD) or the audio quality (128, 192 or 320 kbps) of your choice. The undeniable advantages of StreamFab are An interface with a structure similar to a web browser, allowing computers to easily store interesting audiovisual content.